Hey everyone,
ive got a quick question:
I am currently working with a pointcloud of a church which was created in agisoft using images from a drone. The pointcloud is therefore fully colored. It was given to me in .bin format.
I now want to work with this cloud in cyclone, so i exported the cloud in PTS format. If i open the cloud in cyclone though, it has a yellow colorshift(see images). Anyone has an idea how i can export the cloud for use in cyclone? Thanks in advance!
Greets,
Niklas
In CloudCompare: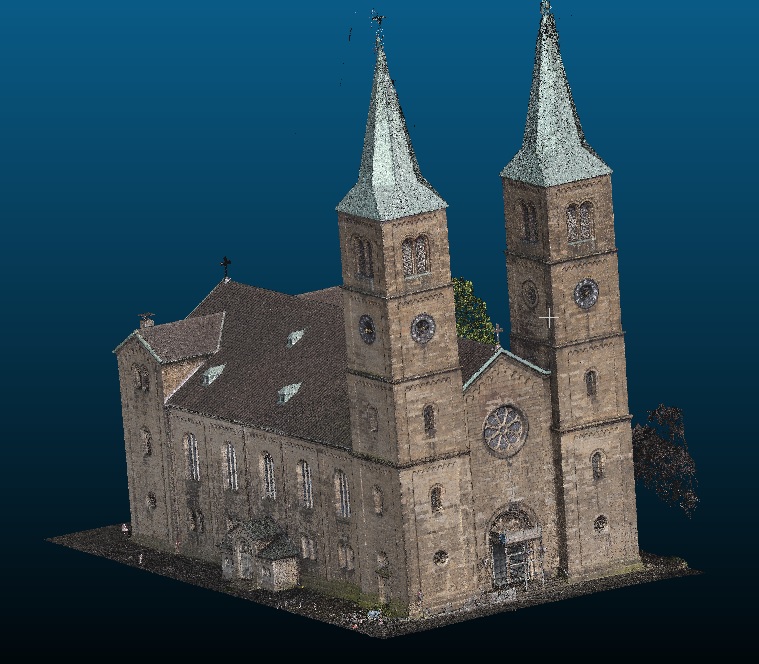 in Cyclone: